<!________________________________________________________>
<!________________________________________________________>

<!________________________vertical menu________________________________>

















David Allan Phoenix Associates
1-250-658-1314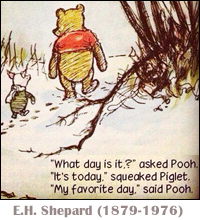 <!_______________ end vertical menu _________________________________________>



Click on the image to enlarge.

David Allan has returned to his beginnings as a visual artist. Many years ago David studied art (painting and sculpture) at the University Of Victoria. His final project for his degree was a large metal sculpture of a Phoenix that stood outside UVic's first Phoenix Theatre for many years.

It was a visiting professor of Art, Larry Bakke, who had the most meaningful and lasting impact on Dave's development as an artist, teacher and innovative school administrator.

Bakke was hard to please, once telling Dave to scrape his painting off the canvas because it made him sick! The catharsis provoked by Bakke's seemingly harsh criticism caused Dave to reach far beyond himself in everything he has done since.

David has recently returned to serious painting after a partial hiatus of nearly 50 years. The acrylic collage to the left entitled Diane was the first work completed in 2014. A new website entitled "Another Perception" featuring David's retrospective and current work is now online for you to visit and browse.
---
David Allan/Phoenix Associates continues to offer clients a diverse variety of quality products and services that may be obtained independently or in an integrated fashion through the involvement of one or more of its Associates. An integrated approach relieves clients of the time, energy, and expense required to coordinate multiple activities themselves.

Examples of the Products and Services offered by Phoenix and its Associates are:
-- Business and Educational Consulting

-- Business Planning and Reorganization

-- Financial Planning

-- Accounting and Taxation

-- Legal Services

-- Graphic Art and Design

-- Website Design and Management

-- Website Hosting

-- Resource Identification and Management

-- Educational Curriculum and Delivery

-- Program and Project Management and assessment

-- Creative and Marketable Solutions
---
Featured Project
This ongoing project rises out of Dave Allan's lifelong work as an educator and innovator.

It is an investigation into the possibility of utilizing the internet as a platform for learning: based on the concept of knowledge building. Here, might be a place for rational thinking: a place for investigation, discussion, collaboration and synthesis without the constraints of the dogma and propaganda provided by existing social, political, and commercial institutions. The Movement, should it exist, might, hopefully, utilize The Portal as a doorway to a rational future.
Featured Products
Our Associates at KidsOKonline have just launched a wonderful new product. At last, a truly safe social network for children is available. Robert and Carole Hart-Fletcher have been hard at work with Nous Education to develop a fully functional safe environment and they have done it. Click on the graphic to learn more or email us today!
MySafeTXT works anywhere!

Protect and moderate users across your online community, social network, Facebook page, website or blog. Click on the graphic to learn more or email us today!
© Copyright 2014 David Allan/Phoenix Associates Incorporated